The Capn & Crew of the           Pirate Ship POTCHEEN




          The  Cap'n :   Captain Block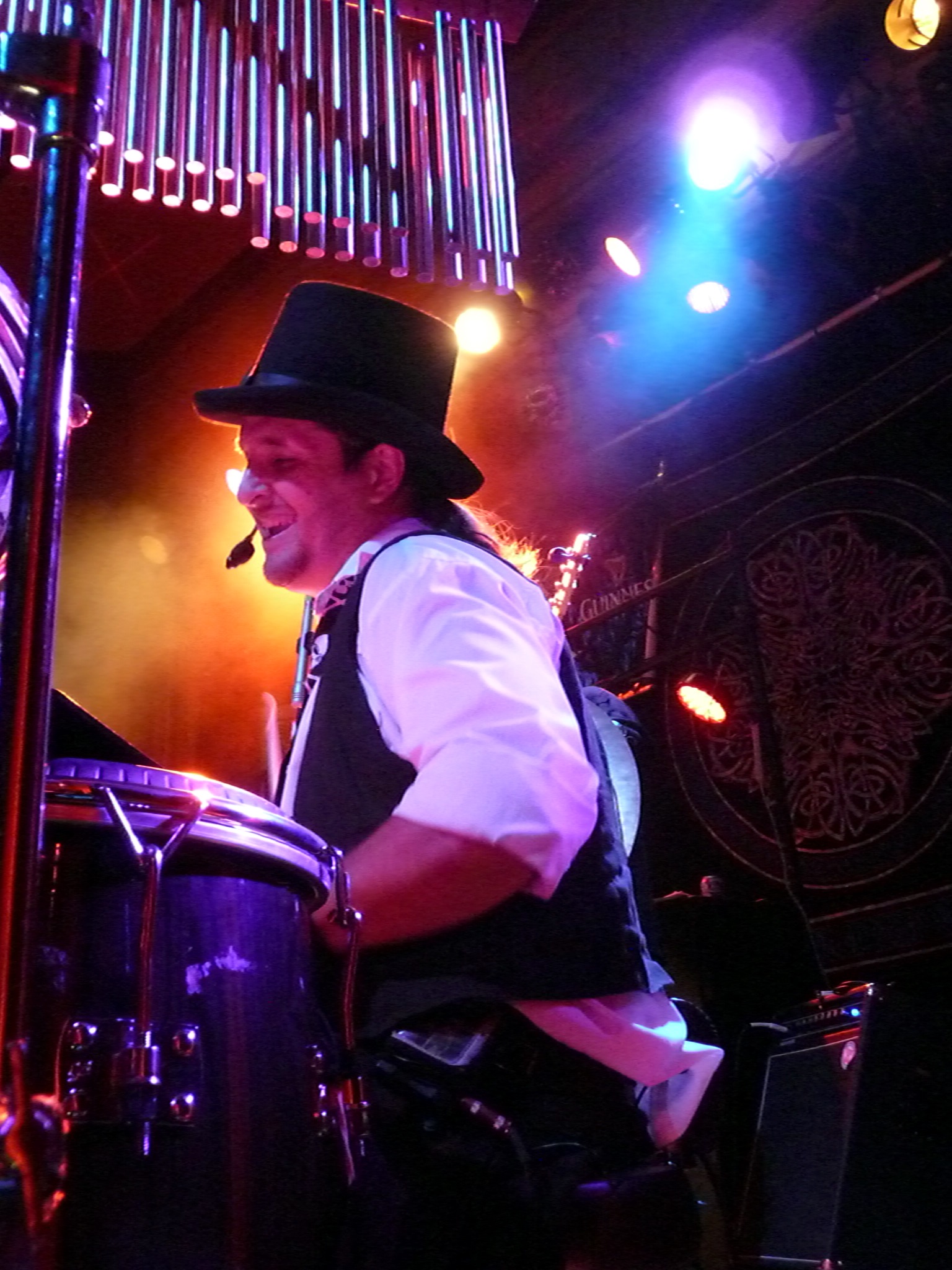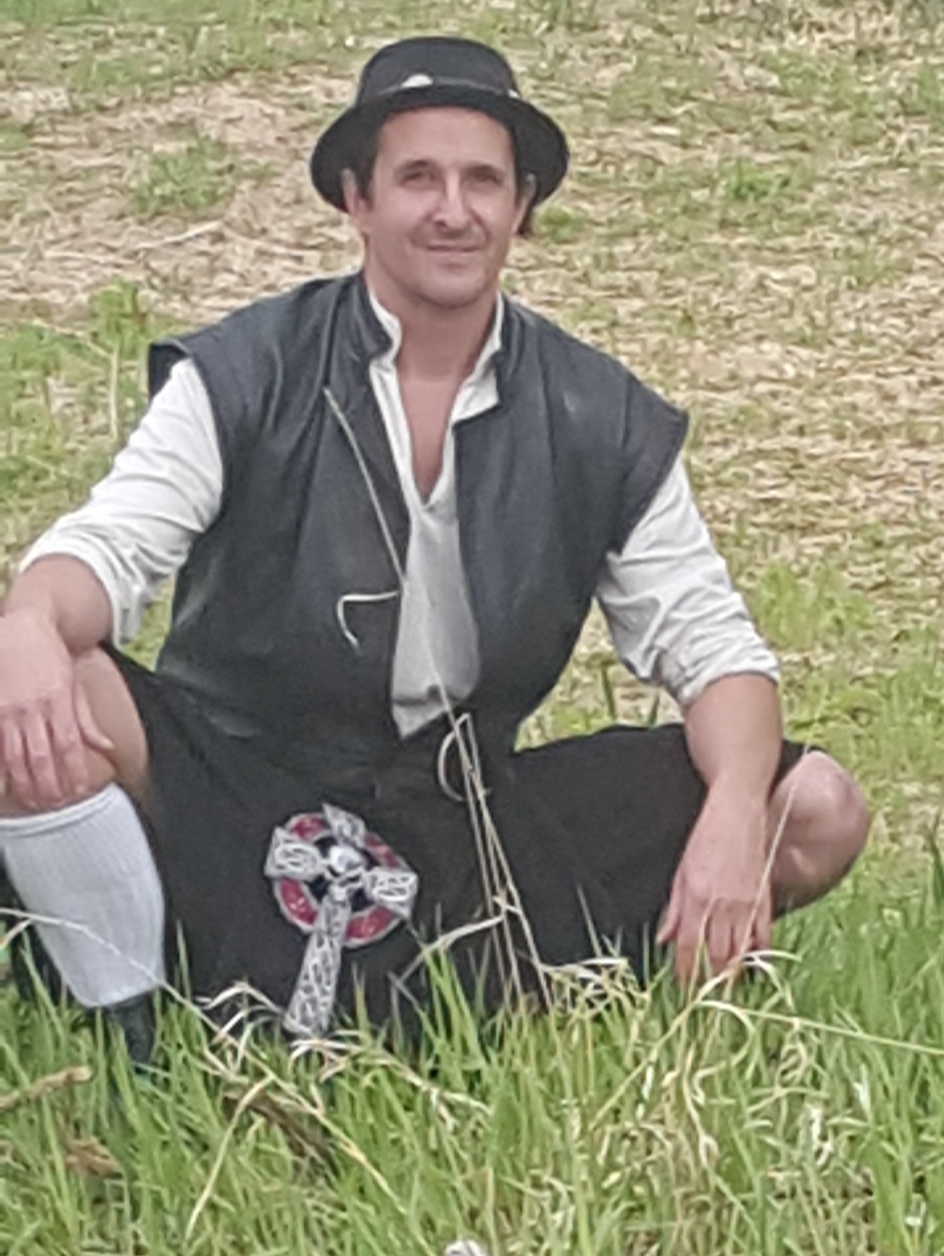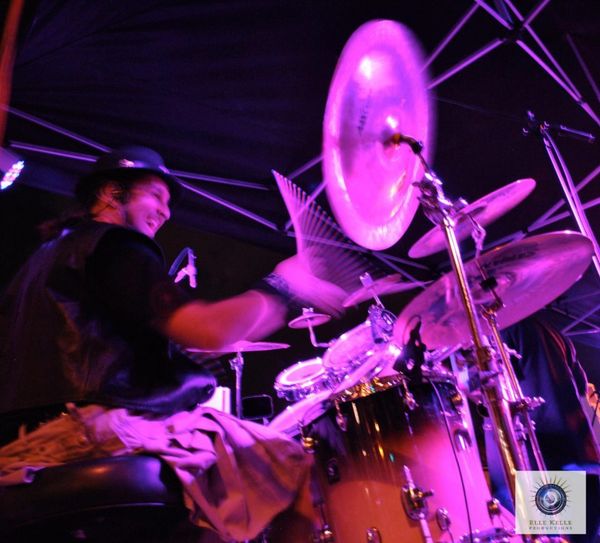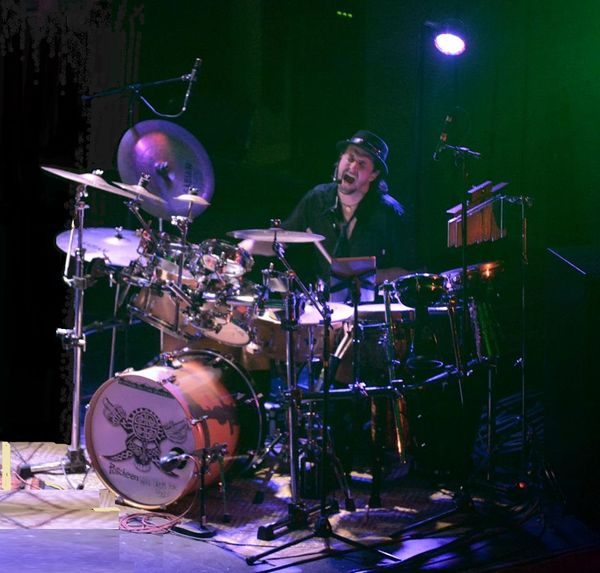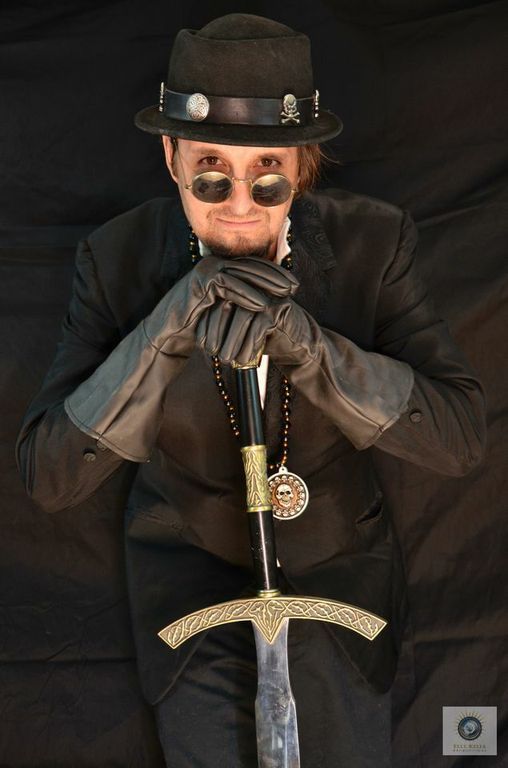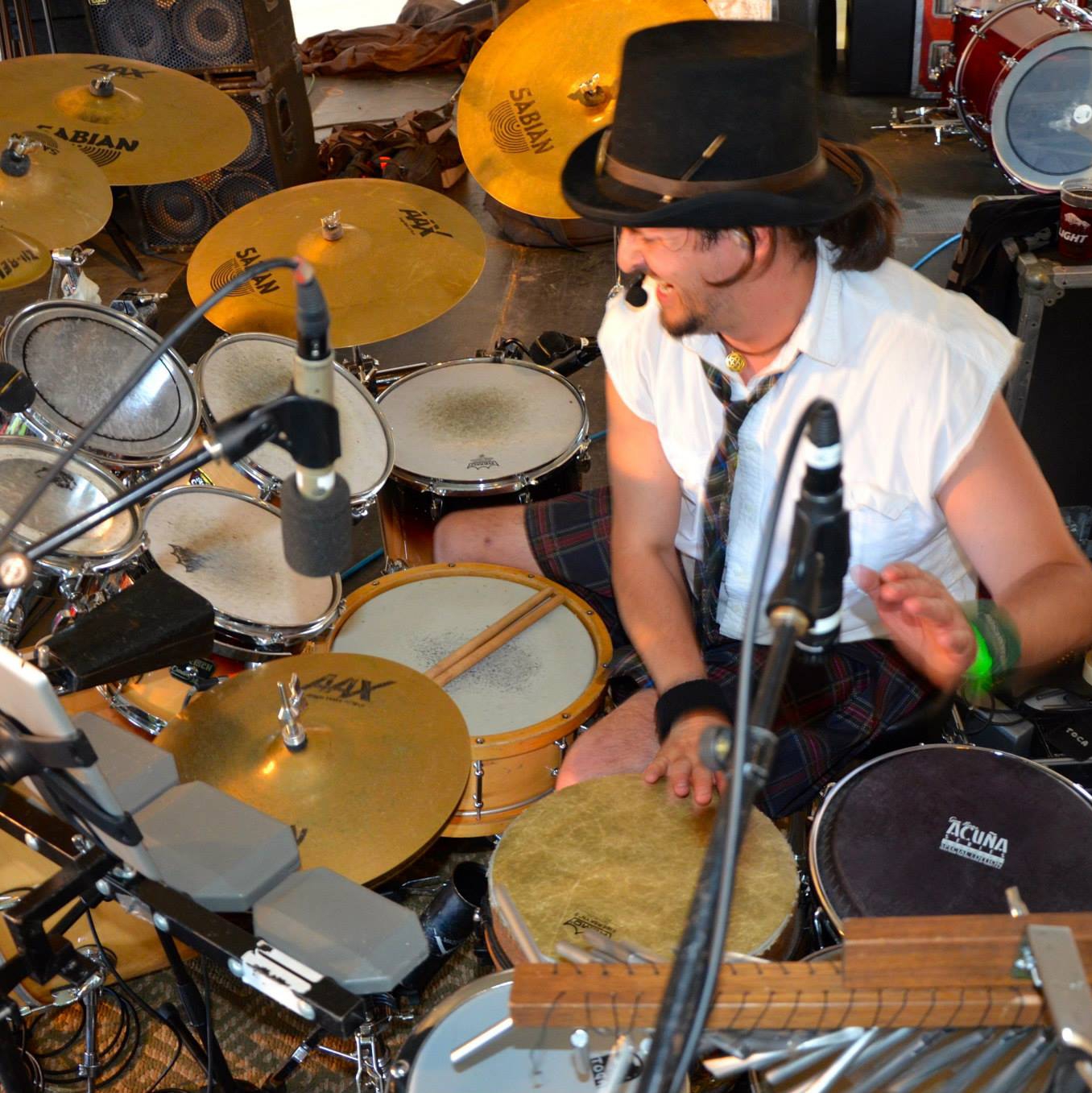 Christian Blochinger (Queens NY/Sparta, NJ)
          Band Leader, Manager.  Lead Singer/Songwriter - Drums - Percussion 
                  Tourbus Driver (Master of the Black Anne Bonney)

Born in Queens New York, Raised in Sparta New Jersey. Christian began his journey of music While he attended  Florida Institute of Technology in Melbourne, FL.where his love of music found its outlet at drum circles in "the Jungle" (a Botanical Garden on Campus) where he first played percussion and at hundreds of Grateful  Dead Shows parking lot jams. Upon graduation, he moved  WEST to Colorado and began his journey of Percussion playing in every kind of band he could.

After years of playing in Jam, Folk, Rock, Funk, Blues,and assorted World Bands..He embarked on a journey when he founded The Potcheen Folk band in 2003 from some local musicians he met at the Open mic he was running in Evergreen, CO. In 2008, The band was renamed POTCHEEN.
 
The First and best Celtic pirate rock band in the World.

Christian is proudly endorsed by Sabian Cymbals, Gon Bop Percussion and Rupp's Drums. 
Christian uses Gretch Catalina Maple Drums with a DW Pacific snare and Sabian AAX cymbals. 
                             Gibraltar, DW and LP hardware. 
                            

                  





~~~~~~~~~~~~~~~~~~~~~~~~~~~~~~~~~~~~~~~~~~~~~~~~~~~~~~~~~~~~~~~~~~~~~~~~~~~~~~~~~~~~~~~~~

``````````````````````````````````````````````````````````````````````````````````````````````````````````````````````````````````````````````````
                                                        THE BLOODTHIRSTY CREW 
~~~~~~~~~~~~~~~~~~~~~~~~~~~~~~~~~~~~~~~~~~~~~~~~~~~~~~~~~~~~~~~~~~~~~~~~~~~~~~~~~~. 


Brian Caplan  (Acoustic Guitar/Vocals)
Boulder, CO.
Brian was born in Boulder, CO. He has has shared stages with October Project in NYC, Nathan Osmond in Hawaii, Big Bad Voodoo Daddy in London, and toured the country with String of Pearls for 5 years.  
Potcheen, He claims is by far, is his favorite  band to play with because he's happy to don a kilt once again alongside his Celtic Brethren
Erin go Bragh!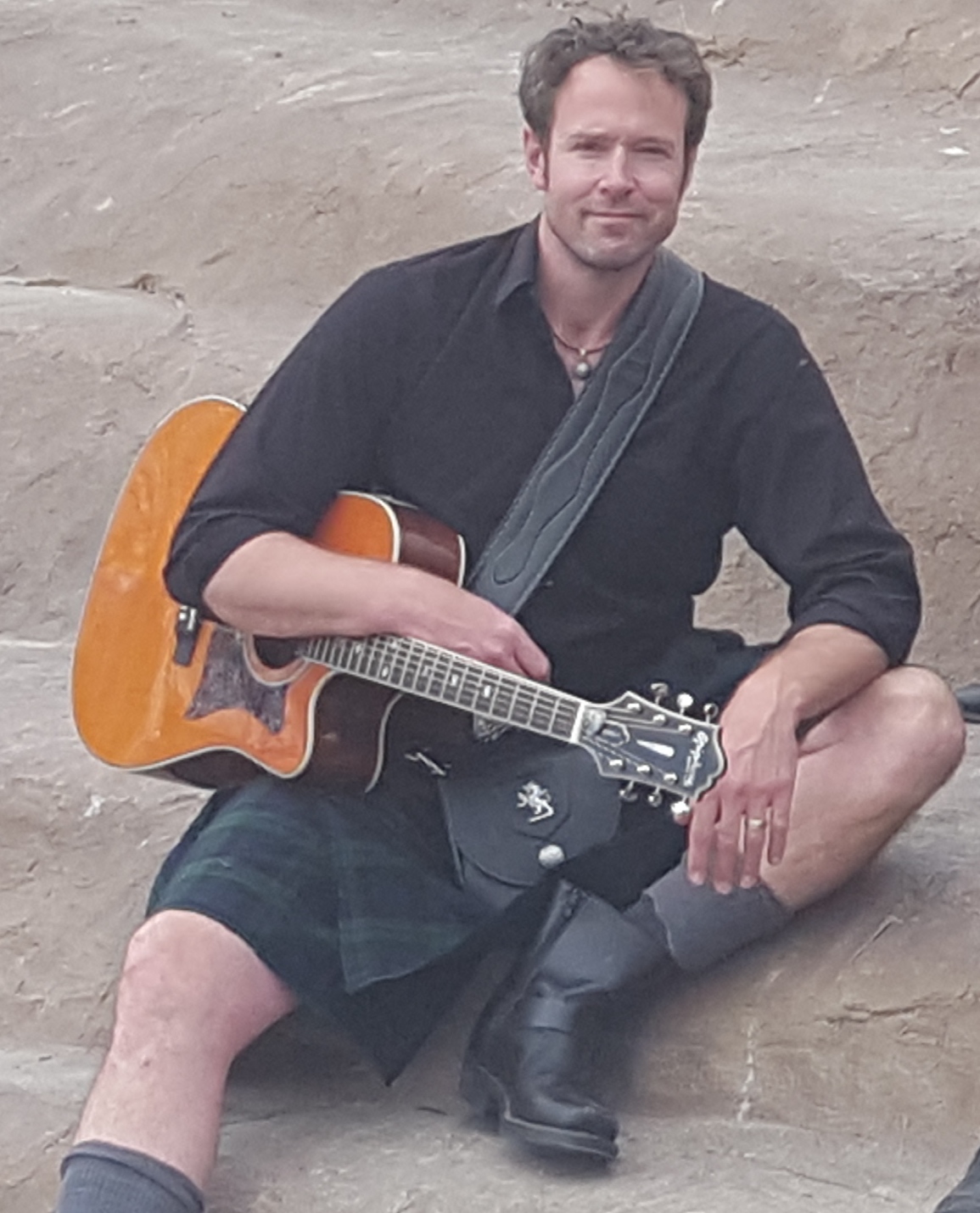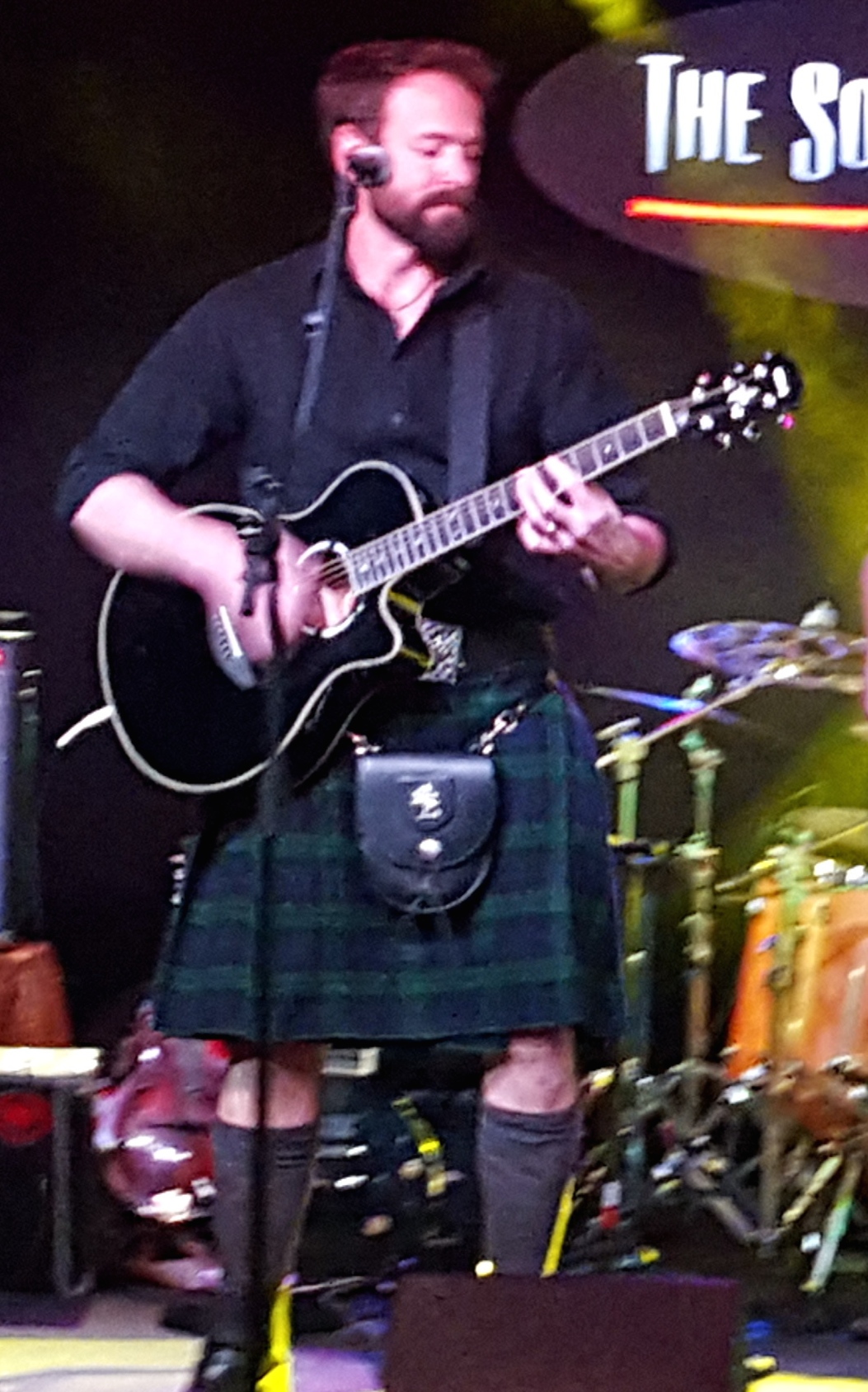 Christina Ames Caplan  (Pago-Pago)   Vocalist, Bad Mama-Jamma
    This Lovely Siren of the Seas ( the better looking Caplan-Pirate)  Makes a special appearance with the Crew whenever the desire to perform tickles her fancy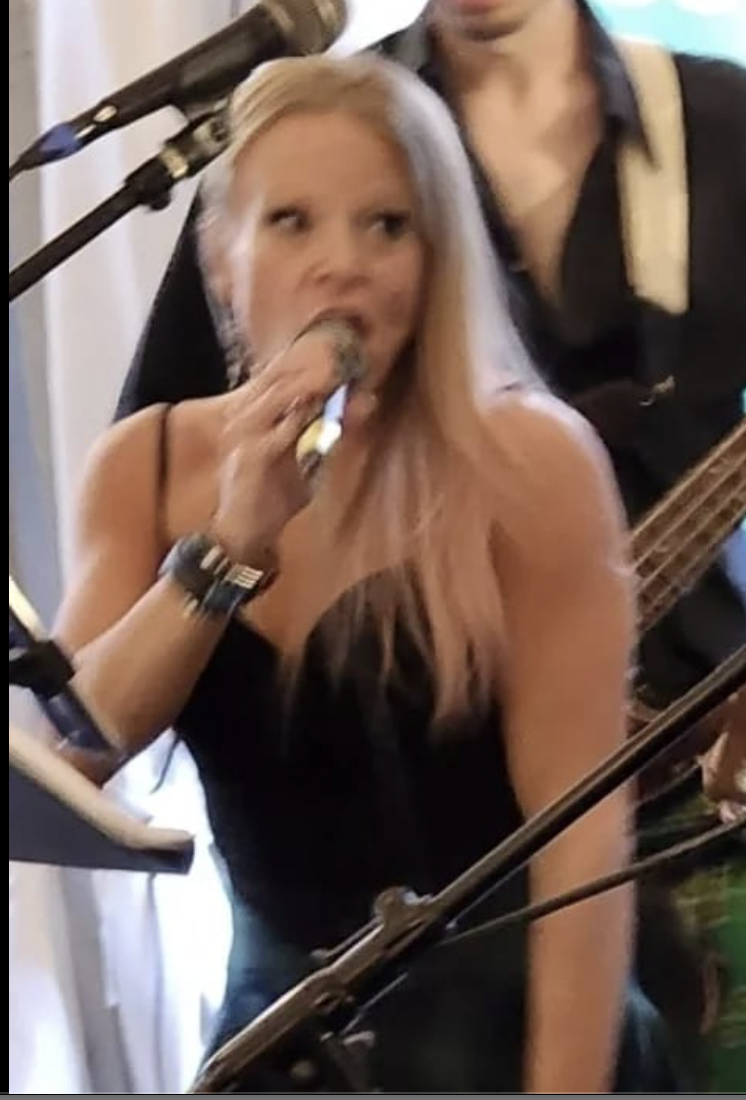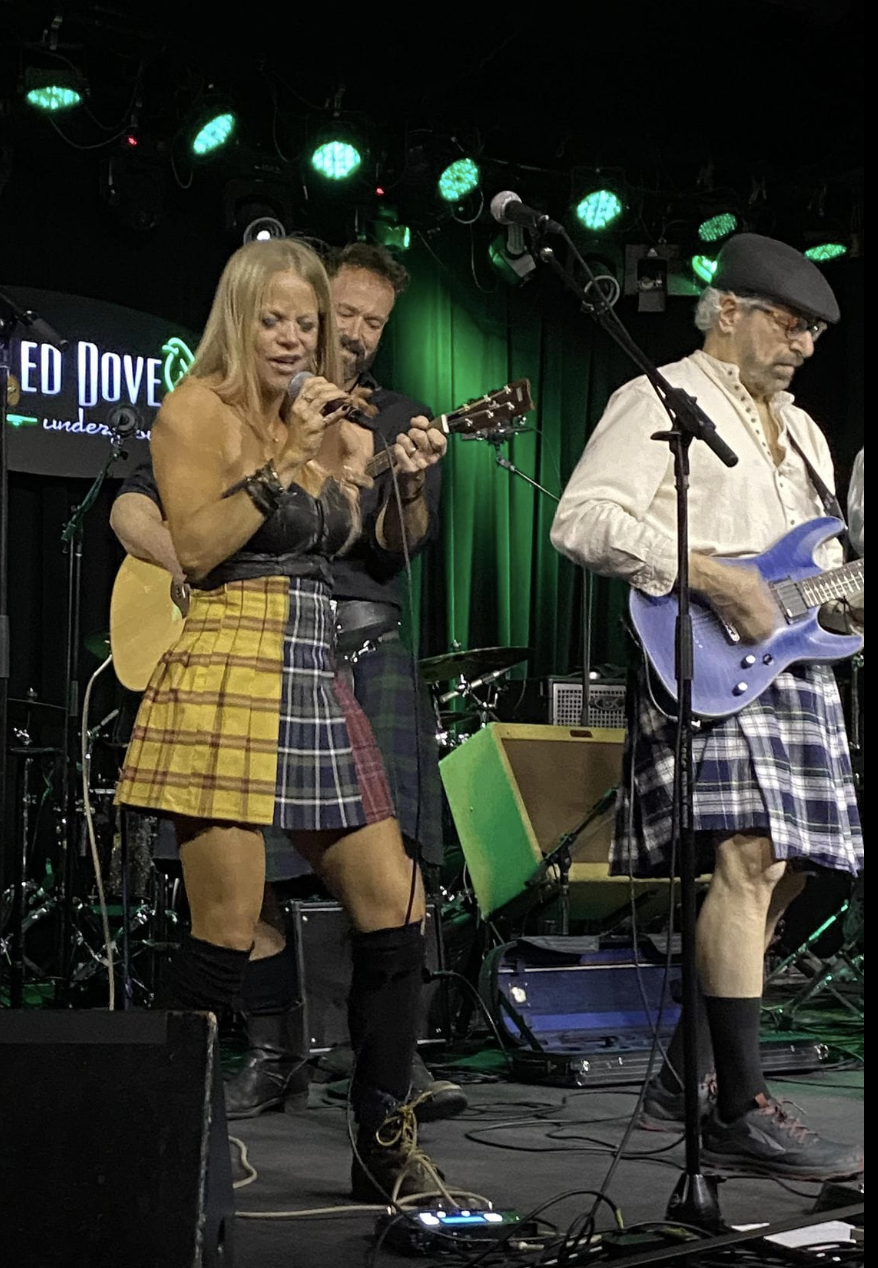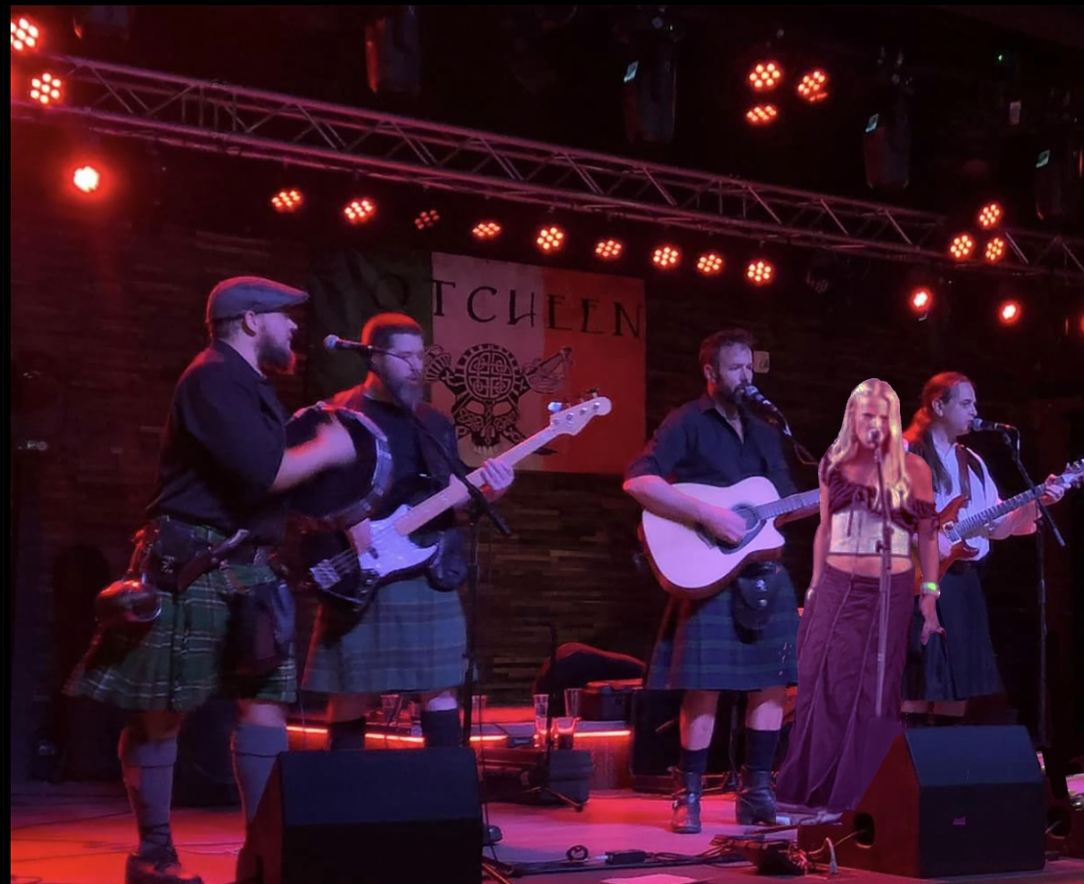 ----------------------------------------------------------------------------------

Dave Sweeney ( Bass Guitar/Vocals)  
Originally from the Golden Coast, this Colorado transplant has been whooping it up with the best of the best along the front range, that is until he was shanghaied by the Capn. Now This Five-string Lo end-thumping maniac is  OUR MANIAC!!!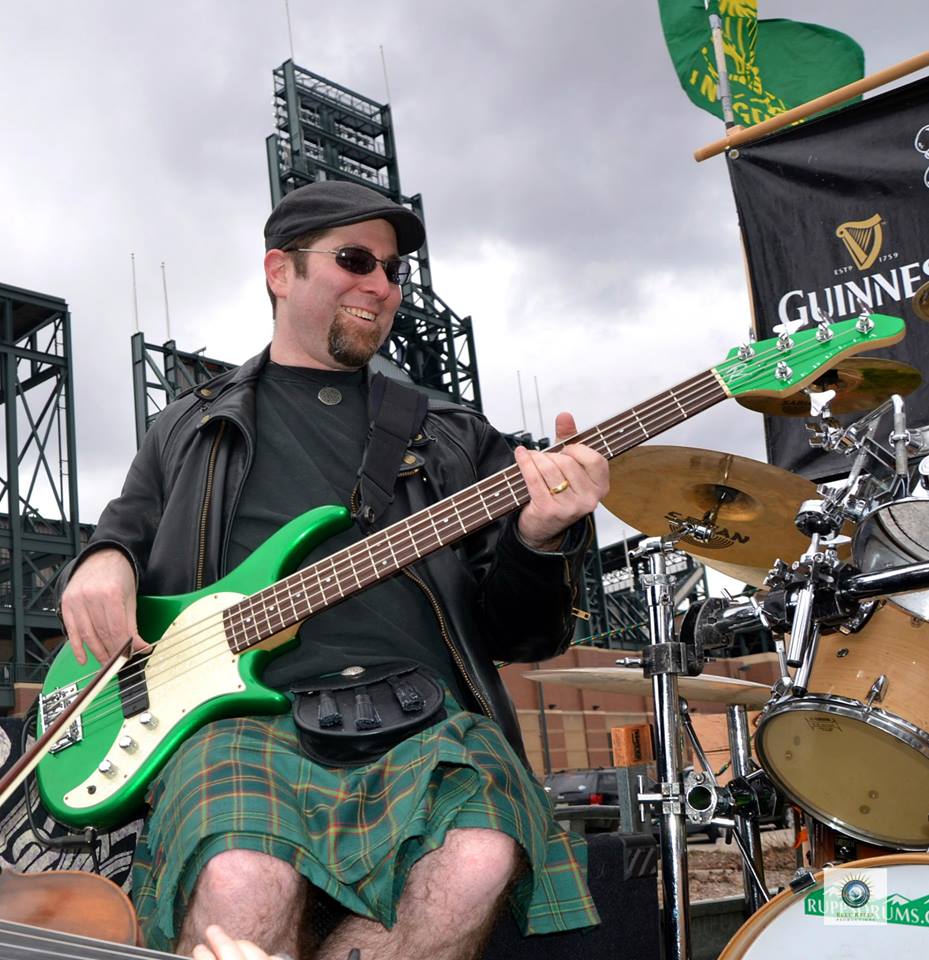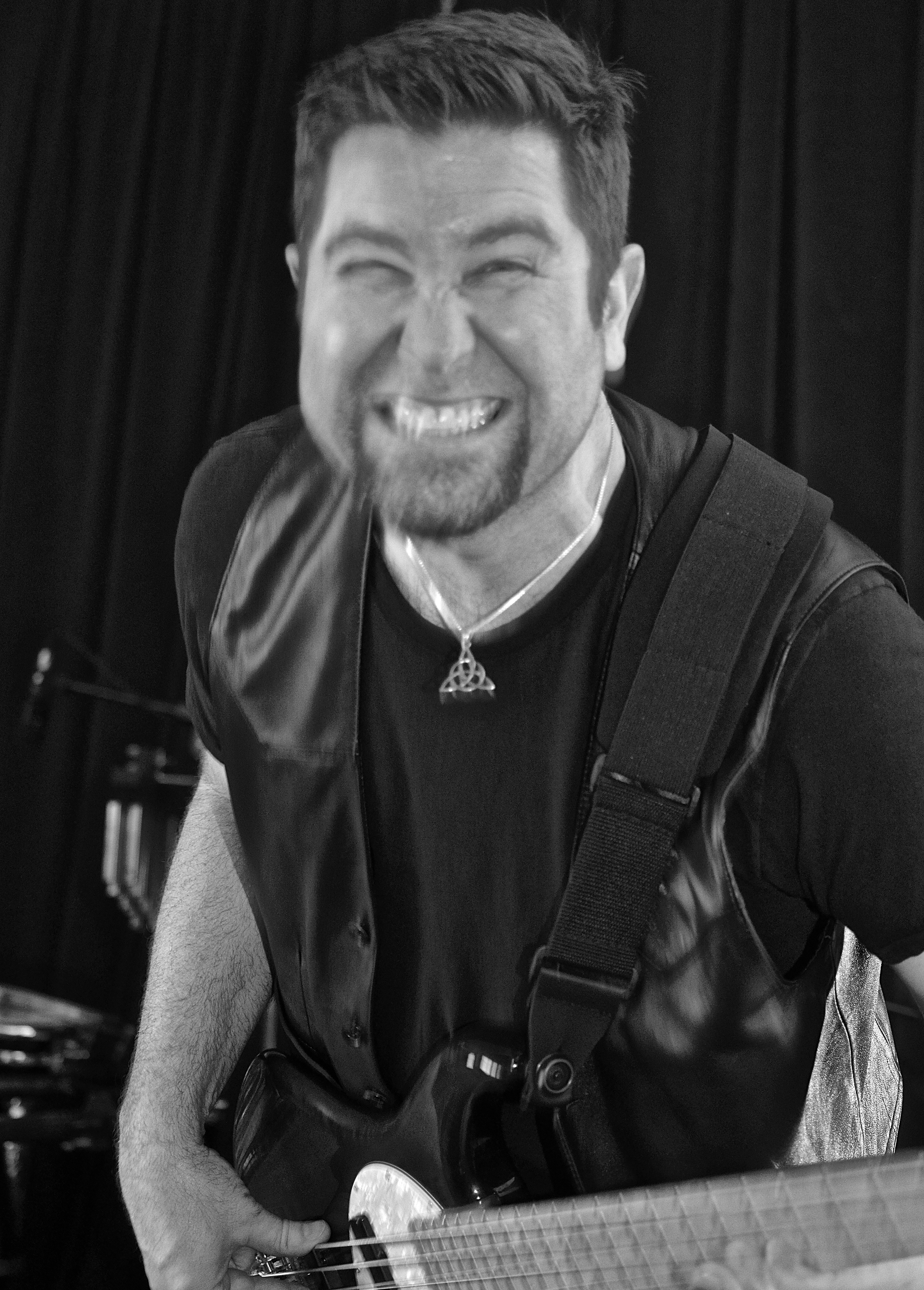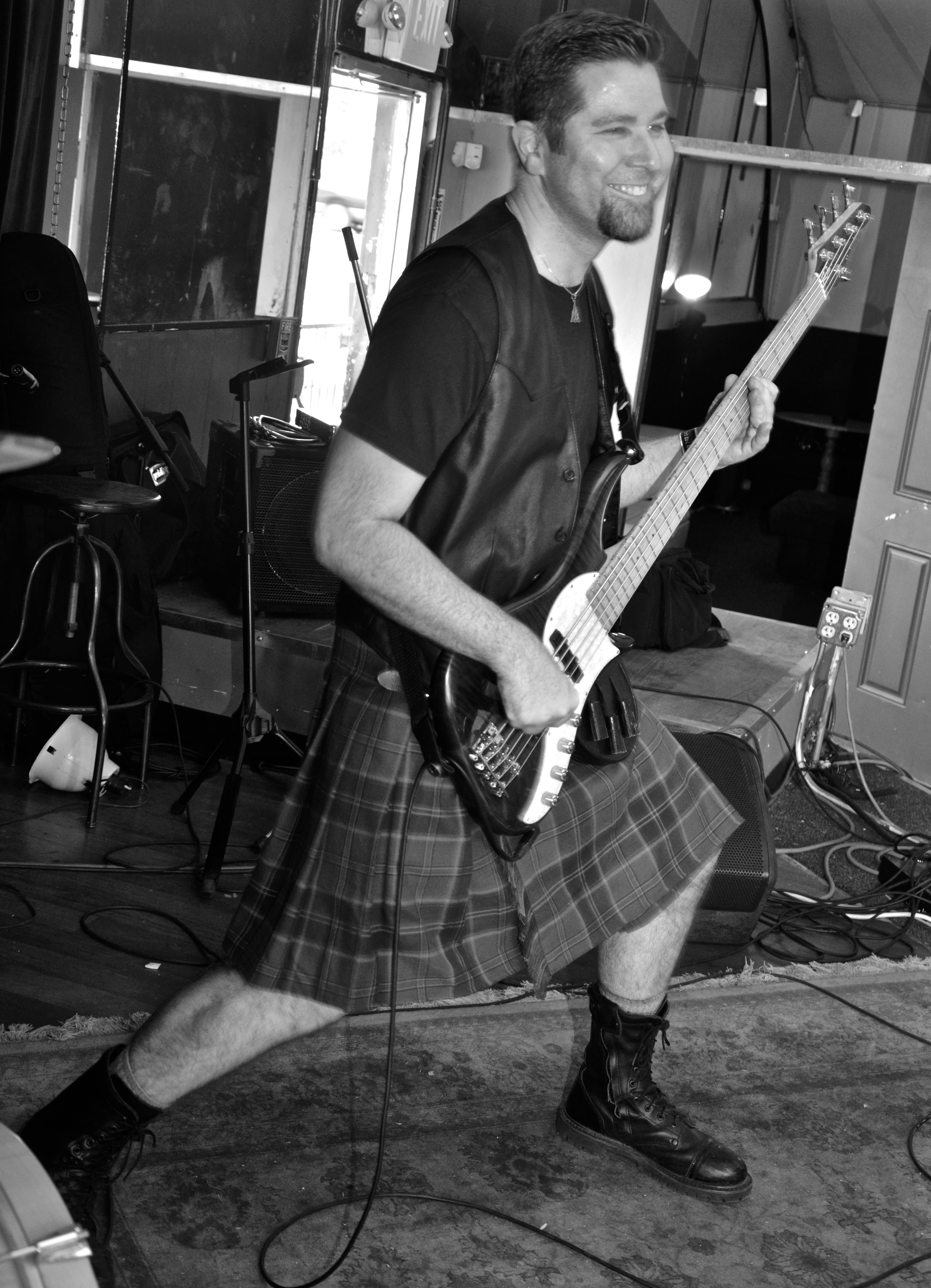 Jeremy Barber (Denver,CO)     Fiddle/Electric Guitar
A long time staple of the Colorado Music Scene.   you can see the Jerbear ripping on the fiddle or shredding the electric guitar with  the Pirate ensemble.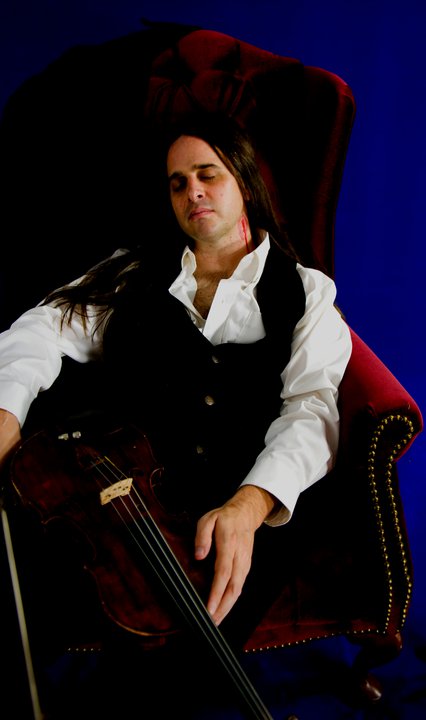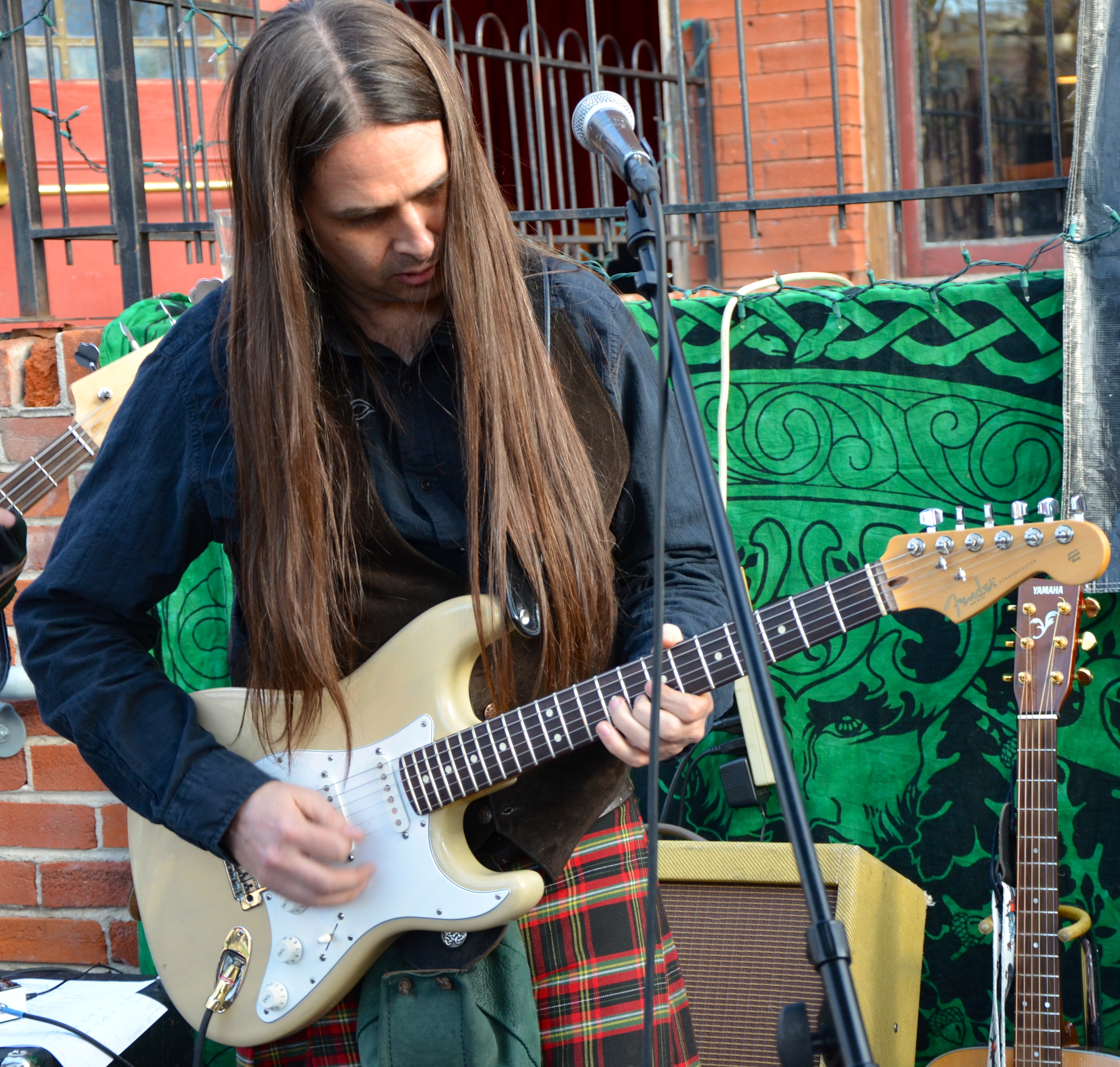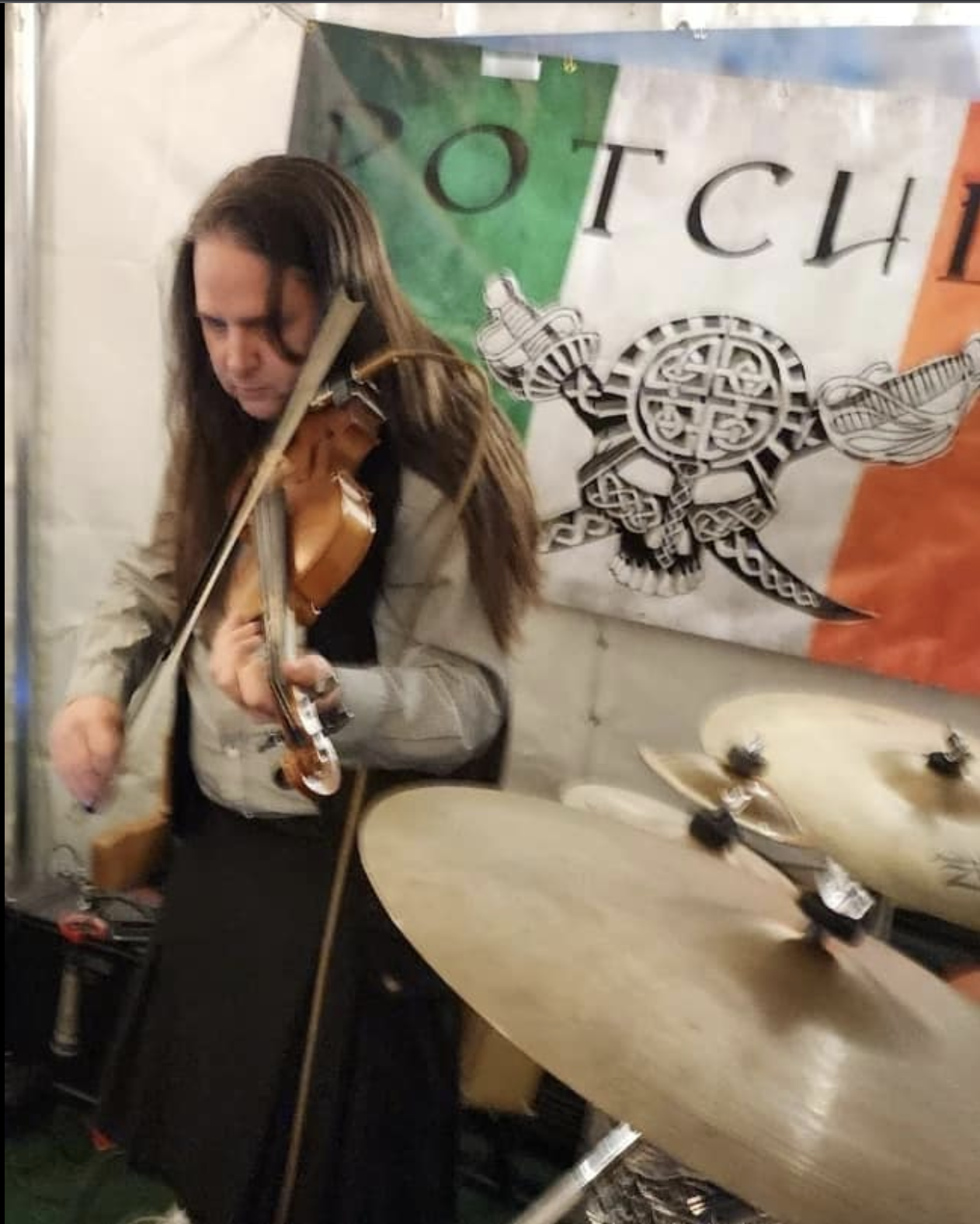 Neil ZIimmerman  (Long Island, NY)  Electric and Aoustic Lead Guitar
A longtime friend and collaborator of the Capn, Neil  has toured on may a campaign with the band and helped pen the Album "Take No Prisoners"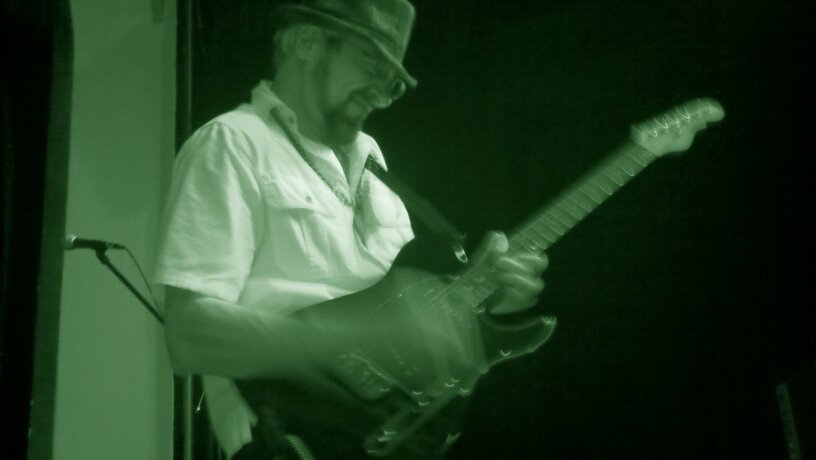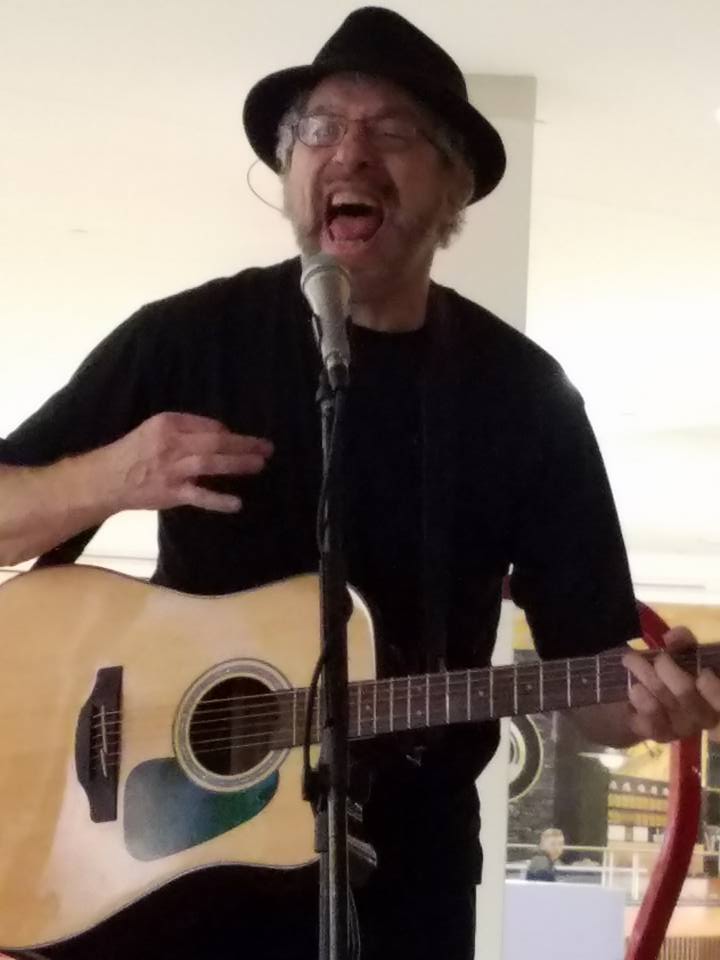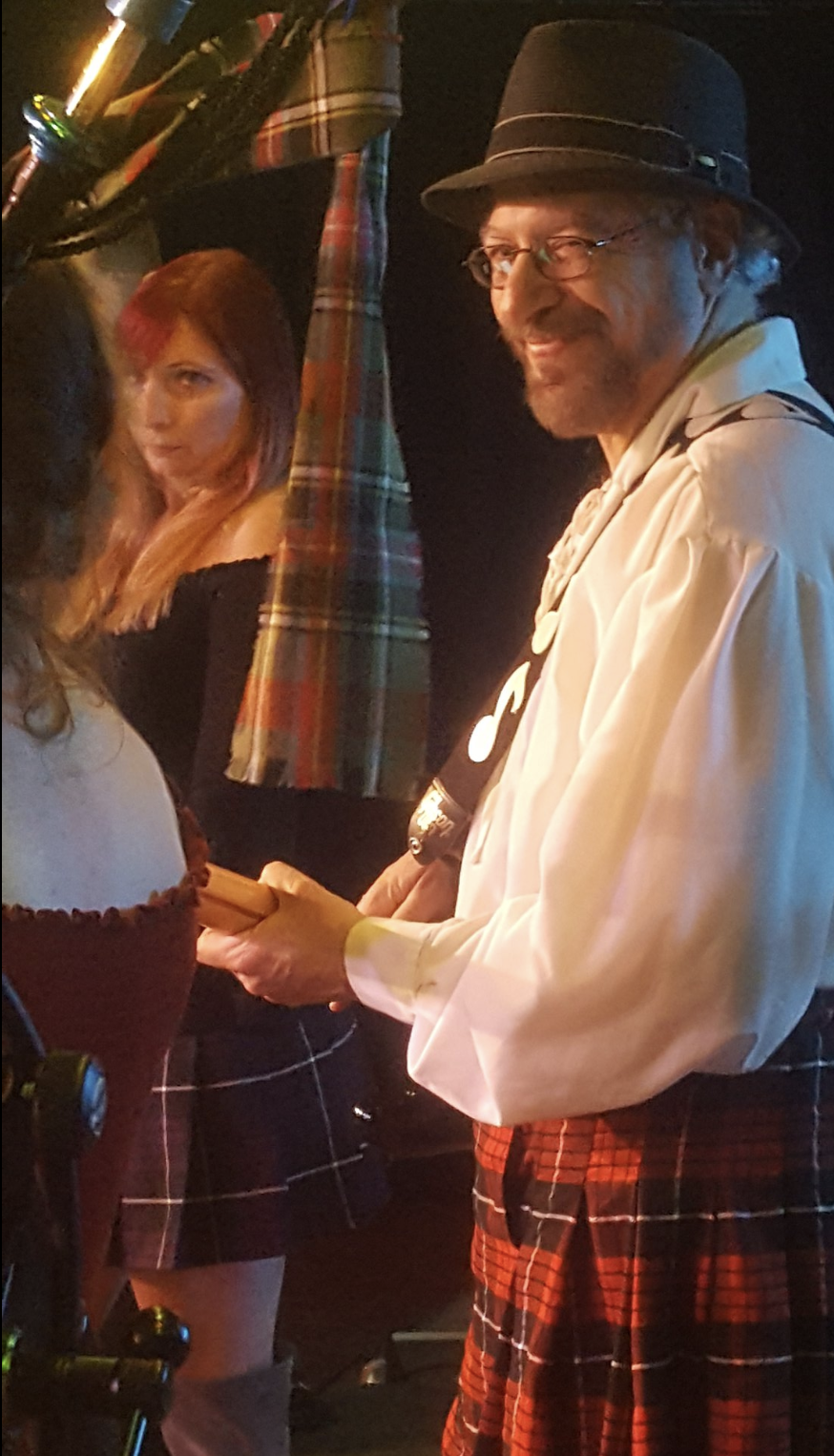 Climb aboard and meet the Pirates